Testimonials
Fairfield Transport
Fairfield Transport Ltd.
As Owner/Manager of Fairfield Transport Ltd I have had a lot of work done by Kelvin and his Team at McCormick Motor Bodies. In this time I have had work done to modify Trailers and building Crane Trucks from Cab to Chasis, and driving out the door with the finished product ready for the road and working.
The workmanship has been articulate and professional, I find Kelvin and his team very approachable and easy to work with.
I would have no hesitation in recommending their services to anyone in the Trucking Industry.
---
John Melrose
Owner/Manager of Fairfield Transport Ltd

Rohan Haulage Ltd.
Rohan Haulage Ltd.
I use McCormick Motor Bodies for everything from the day to day repairs on tractor units and b-trains, from mending a ripped curtain, welding up a mezzanine floor or attaching a mudflap, to a complete refurbishment of a b-train, and recently the restoration of my classic Mack truck.
Kelvin and team at McCormick Motor Bodies are always willing and able to assist. No job is too big or small and is never a problem. The workmanship, efficiency and attention to detail are second to none, which is essential for the successful operation my business.
I would recommend McCormick Motor Bodies without hesitation.
---
Vaughan Rohan
Director/Owner of Rohan Haulage Ltd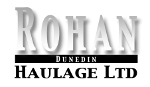 Ian Fairbairn
Ian Fairbairn



 As an owner driver I have had dealings with Kelvin and Hec for the past 26 years when I built my first truck. I find the team at McCormick Motor Bodies are great to deal with as they listen and spend the time to go through the options of what will suit my needs.

The quality of workmanship is second to none, and I would not go anywhere else.

Their attention to detail and professionalism is hard to beat. They take pride in their standards of workmanship, and have diversified somewhat over time.

Kelvin and his team are a pleasure to work with and I would not hesitate in recommending him to anyone within the trucking industry.



Regards

Ian Fairbairn