McCormick Motor Bodies has been a well-known name around Otago and Southland for the past forty years, since being established by Hec and Lois McCormick back in 1976.
Hec established his coachbuilding firm, McCormick Motor Bodies, after leaving Emslie Consolidated where he did his apprenticeship, building the local buses with a large team of skilled workers. By the time he left Emslie he had worked his way up to foreman.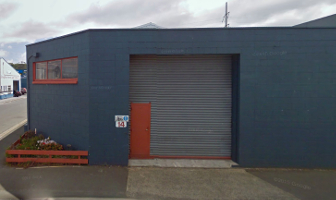 Initially at MMB he worked by himself until Kelvin Seyb, another fellow Emslie employee, came along and started helping Hec build his first Caravan in his home driveway. After a few years, and with an apprenticeship now under his belt, Kelvin joined Hec in the MMB workshop at 14 Lorne Street, where Hec had moved after relocating from his original site in Kaikorai Valley Road.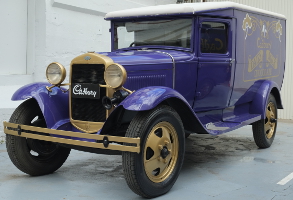 This is where it all really began and the two men would see the business grow and flourish in the following 20 plus years. One of the more memorable jobs Hec and Kelvin carried out was the reconstruction of the two Cadbury Model T trucks that still reside at Cadbury's to this day.
Hec and Lois worked hard to build up McCormick Motor Bodies doing repairs, truck bodies – you name it – they did it!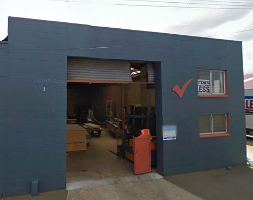 A few years on in the late 1970's MMB needed to expand as the trucks were getting much bigger, so they moved next door to a bigger workshop at No. 12 Lorne Street.
This was one of the best things Hec and Lois had done, as a lot more jobs and trucks could now be accommodated, even though at first there was still only the two men on the workshop floor. From there Hec had another former Emslie employee, Len Gordon whom by then was retired, helping out on the payroll. Eventually things got so busy in the workshop, and so a full time coachbuilder was employed to assist them. For most of those years in Lorne Street, it was just the three men in the workshop.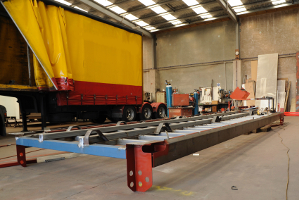 The core business at MMB came from fitting wheelchair lifters, repairing and building new bodies for the likes of Foodstuffs, Holsum owner drivers (now Goodman Fielder), Tulloch Transport, Mainfreight, Commercial Vehicle Centre, City Motors (now Dunedin City Ford) and the odd Campervan that has been built or refitted. Insurance repairs to trucks, caravans, horse floats and similar are also repaired here. The only real difference over the years is that everything has got bigger and MMB has had to adapt to that, building curtain siders and fitting of tail lifters keeps these guys busy.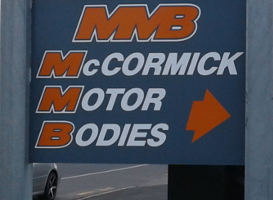 There have been a few changes in the industry over the years with not so many competitors, as some other businesses have closed down. But McCormick Motor Bodies is still going strong. Having diversified along the way and having many loyal clientele, are just a couple of the reasons why MMB has continued to be so successful. Many clients have been there right from the day that Hec started up, and continue to come back to MMB as a rapport has been built up over the years, and the customer knows just what they will get in the end.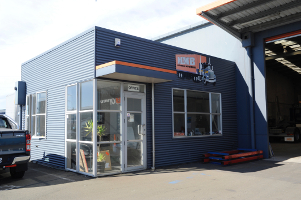 In 2000 Kelvin and his wife Amanda (née McCormick) purchased McCormick Motor Bodies from Hec and Lois. They continued to work from the 12 Lorne Street premises until building another even bigger workshop around at 10c Strathallan Street in 2006. The space at Strathallan Street is more than quadruple the size of the previous building and yard in Lorne Street, which provides plenty of space to accommodate all the Trucks and Trailers that come to MMB for repairs and maintenance.